Seb is a PhD student in the Department of Psychology at the University of Cambridge, but he didn't study Psychology at school. How did that happen?
When I was 16 I chose to study Maths, Further Maths, English and History at A level. I had always equally enjoyed the essay writing of History and English, and the formal problem-solving side of Maths so I chose a mixture of these humanities and sciences to study to A l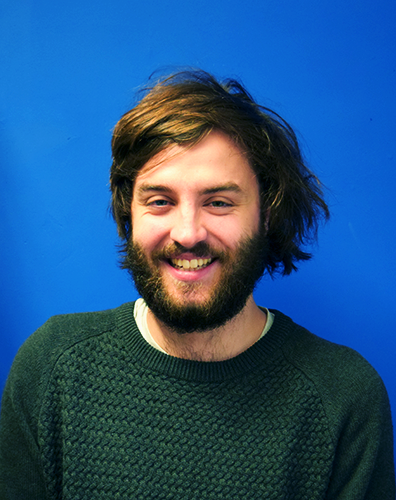 evel. After a long process of exploring my options, I decided to apply to Cambridge Uni to study Philosophy; it seemed to work with my interest in essay writing, whilst also allowing me to engage with the 'right and wrong' nature of Maths (I was particularly keen on the Logic module of the course). I spent my free time during A levels reading through some of the books mentioned in the Cambridge Philosophy reading list and trying to formulate my own opinion on the most commonly discussed Philosophical questions.
After the first year of my Philosophy undergraduate degree, I found that I was really missing the Maths side of things. One option for second year Philosophers at Cambridge was to take a Natural Sciences paper in Experimental Psychology, so that's what I did. I was very quickly enthused about studying a science again, and decided to transfer to the Natural Sciences (NST) department for my final year.
I was also placed on the Research Project scheme, so instead of writing a final year dissertation I worked on some original research into the cross-cultural relationship between music preference and personality traits. This project was quite statistics-heavy, and taught me a lot about how to work with large data sets, which prompted me to apply for a 1+3 PhD scheme with Prof. Zoe Kourtzi in the Adaptive Brain Lab (Department of Psychology, Uni of Cambridge) doing online research which uses a mobile game to study learning - which is what I'm doing right now! I even got to talk to The Naked Scientists about it on BBC Cambridgeshire radio.
The project is online because we're hoping to reach as many people as possible, from all over the UK. We are particularly interested in adolescents (aged 13-17), which has been an understudied group in previous literature despite being one of the most interesting groups when it comes to learning.  
Want to be in the study (and earn up to £15)? Email us to sign up.
Want to learn about the study a bit more? Read about Seb's study.